WOOD WASTE RECYCLING
Recyclable wood waste and whole used wood can come from buildings, creates or other wood forms. The definition of "wood waste" comes when the end of the product life is reached. Contaminated waste wood can either be cleaned and reused as-is or shredded. The shredded material can then be used as heating or for easy transportation. Scanhugger offers a comprehensive and reliable turnkey wood waste recycling solutions for all your shredding needs.
RECYCLABLE WOOD WASTE IS A SUSTAINABLE RESOURCE
It is estimated that as much as 17% of all landfill waste stems from wood waste. All timber and wood waste can and should be recovered and recycled. Recycling timber is an environmentally friendly product. Recycled wood has the benefits of helping us save the environment. Waste wood could otherwise end up in a landfill.
Wood waste at end of their lifecycle can be shredded and reused. Either as heating, animal bedding, equestrian surfaces, mulch, landscaping, as a bulking agent in composting or in particleboards.
WOOD WASTE CAN BE SHREDDED AND TURNED INTO PROFIT
Broken timber pallets
Wood crates
Construction lumber
Land clearing waste
Wood stumps
Construction wood waste
Demolition wood waste.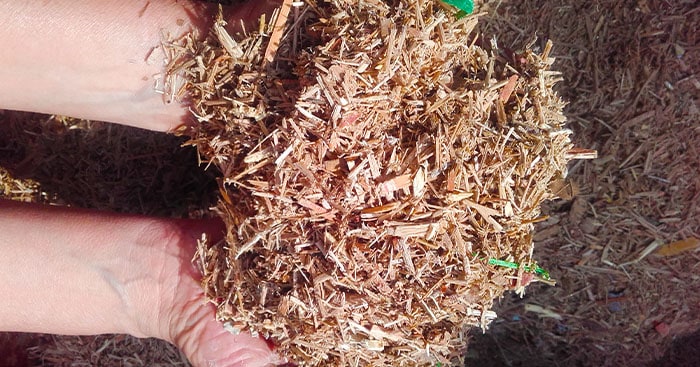 BENEFITS FROM RECYCLING WOOD WASTE
Recycled timber in an environmentally friendly product. Recycling one ton of wood can save 18,000,000 BTUs of energy. Recycled timber further helps combat deforestation as less wood is needed in production. We at Scanhugger build machinery that helps timber mills and other wood processing facilities to adopt a more environmentally friendly practice and turn wood waste into profit.
We at Scanhugger are a part of the wood recycling solution. With our reliable waste wood shredders and auxiliary products, enable us to build turnkey wood shredding solutions with a low cost-of-ownership.
WOOD WASTE SHREDDING SOLUTIONS
Scanhugger offer unique wood shredding machinery and solutions. Our machines minimize waste from timber manufacturing and turn it into an energy harnessing resource. Our solutions range from transportation and wood conveyors, shredder and chippers; timber waste and offcuts can be shredded and used as energy, and waste recycling and management used directly for heating or briquetting to create an energy source at powerplants.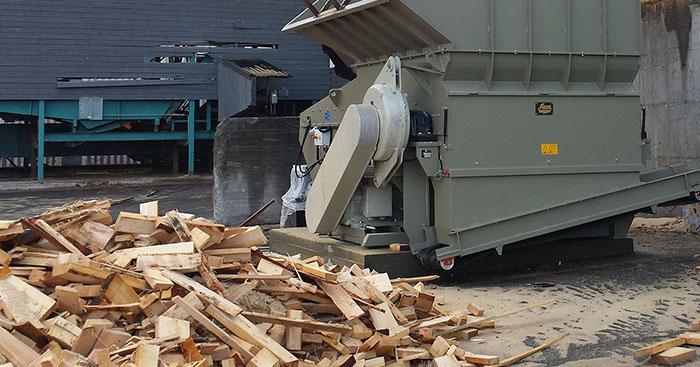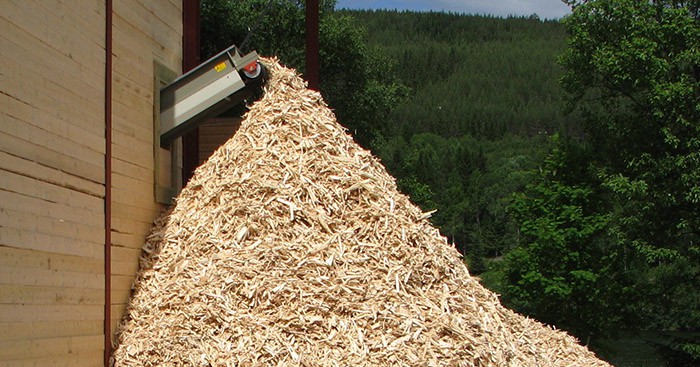 UNIQUE WOOD WASTE SHREDDING TECHNOLOGY
Scanhugger specialises in wood shredder and wood chipper technology with a vast number of auxiliary products and solutions that enable us to produce reliable waste wood shredding solutions.
Scanhugger waste wood shredders provide a high-quality wood chip tailor made to our needs. Our solution for waste wood in sawmills offers a new income stream for what would otherwise be considered waste. We design wood waste shredding systems that are customer specific, utilising the best solutions for your requirements. We are proud to represent the very best solution for shredding wood waste with an innovative and profitable solutions to waste wood products.
WOOD WASTE UTILIZATION
The Scanhugger shredders are built to a point of overengineering which in turn ensures that they remain reliable into old age, even when put to the toughest living conditions. Scanhuggers wood waste shredders can be combined with our underlying technology and produce a one-stop turnkey shredding solution.
Be it shredding of bulky wood waste or turning industrial, and sawmill waste into secondary fuel, the tried and tested shredding solutions of Scanhugger provide a valuable solution for your wood waste shredding needs.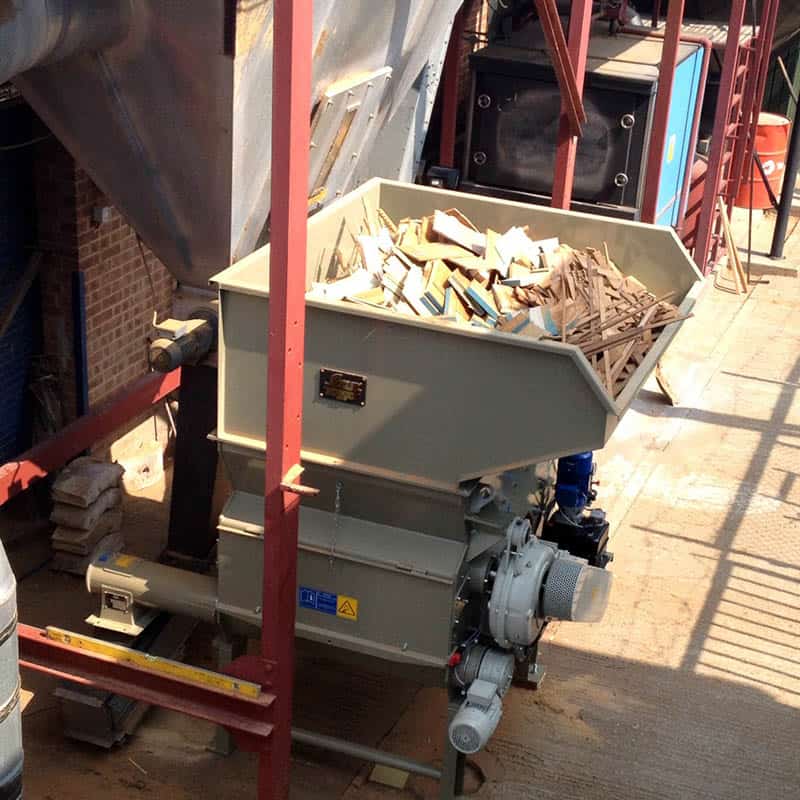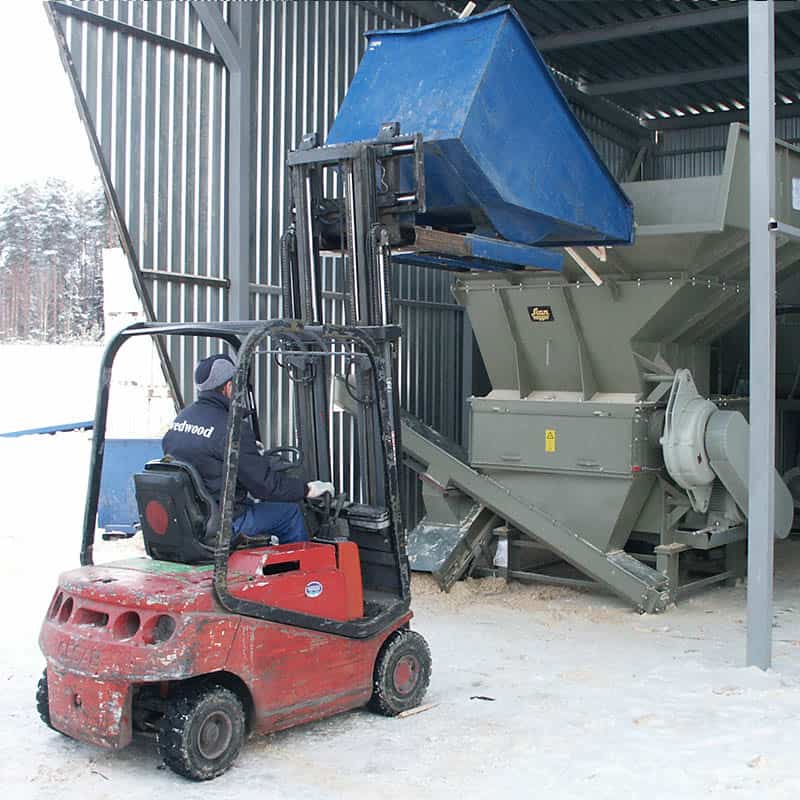 THE RIGHT WOOD WASTE RECYCLING SOLUTION
Our highly experienced team of wood shredder experts with their great technological know-how make sure that even highly complex projects are handled in a professional and reliable manner. Each Scanhugger shredder incorporates reliable technology. The sturdy machine design, the powerful cutting system and the unique knife design ensures the highest chip quality. The problem-solving skills and experience of Scanhugger engineers and other staff ensures that to. They provide our machines with the typical reliability appreciated by our customers worldwide.
CLEAN WOOD FREE FROM FERROUS METALS
All our industrial wood waste shredders and chippers produce a very high quality granulate for the immediate use in wood chip heating systems or to produce briquettes. Metal parts such as nails, screws, clamps or metal fittings are no problem for the cutting system in the HL-series: The metal is shredded together with the waste wood and then removed by an additional overbandmagnet, tube magnet or drum separation system.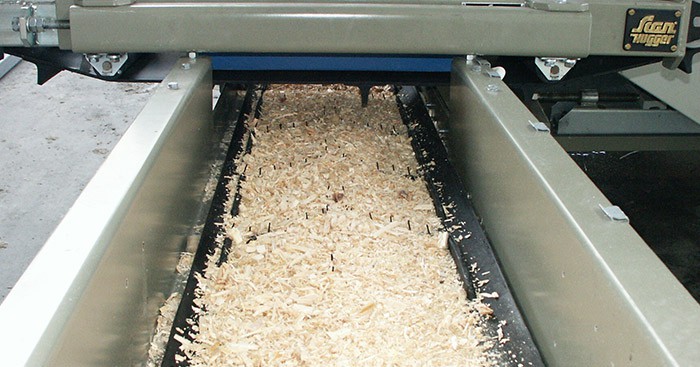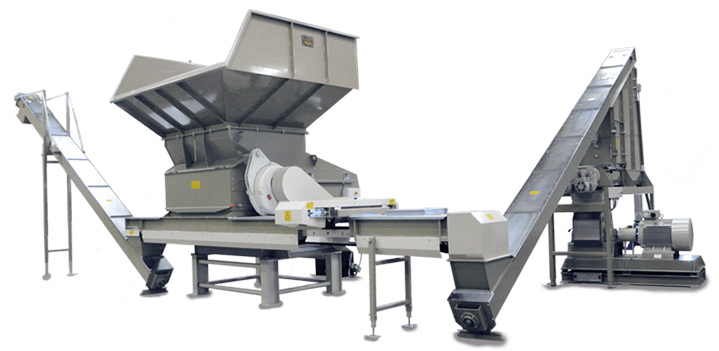 POWERFUL WOOD WASTE SHREDDERS
We build complete wood waste shredding solutions that stand the test of time. We have more than 40 years of experience in developing and manufacturing machinery related to wood waste reduction and utilization. Scanhugger is your partner in dealing with wood waste. Our equipment is installed and serviced in woodworking plants all over the world. Our line-up, coupled with a full range of options and auxiliary equipment enables us to build dependable turnkey wood waste utilization systems for day in, day out performance.
FROM WASTE TO ENERGY
Our services in the field of waste-to-energy processes include the provision of reliable, efficient and cost-effective shredding technology and a comprehensive After-Sales service.
Wood shredding treatment
Before commercial wood waste is recycled or incinerated, it is subjected to a wood shredder in order to reduce its volume and to extract foreign metal objects included in the waste. The first and most important step in the treatment process is the wood waste shredding. The proven HL-series are very popular for these applications. From here it can either be used directly in a boiler of retreated.
Secondary fuel treatment
The shredded waste wood with a high temperature value can be used for thermal recycling in powerplants is produced. This can then be further refined into a small wood particle optimal for briquetting. Thus, huge amounts of waste can be reduced, and it is also possible to substitute fossil fuels that are harmful to the environment such as petrol, coal and natural gas. The highly economic shredder range are used for the treatment of secondary fuels.