WOOD SCRAP SHREDDERS
Shredders, chippers, and grinders for wood scrap and other types of waste wood
THE INDUSTRIAL WOOD SCRAP SHREDDING SOLUTIONS
Scanhugger industrial wood shredders grind soft and hard wood scrap, off-cuts, MDF, chipboard, veneer and trunks without hesitations. Pending your shredding needs and setup we provide tailored scrap wood shredding solutions with a wide variety of industrial shredders, grinders and wood chippers. The underlying technology such as our Smart-RAM, conveyors and vibrations tables further ensure optimal feeding of wood scrap to and from the shredding process.
YOUR ADVANTAGES:
Low storage and transportation costs
Low maintenance & energy costs
Homogeneous wood chips free form metal
High-quality granulate for sale or use in your own heating plant.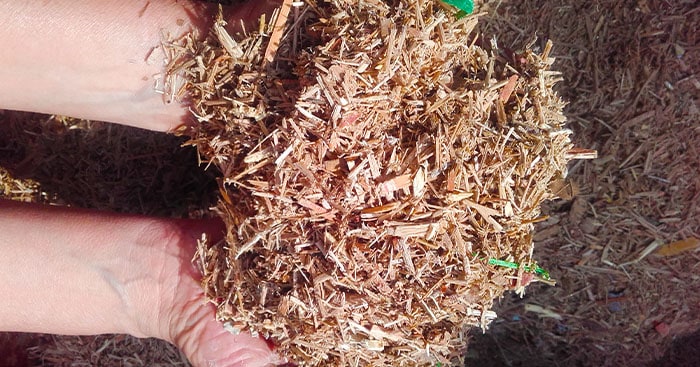 TYPES OF WOOD SCRAP FOR SHREDDING
Wood waste is produces in all stages in the manufacturing process. Wood waste like dry wood, used wooden furniture or cartons for package, large scrap or small scrap wood, hardwoods or softwoods, solid wood or composites wood, harden wood – can all be shredded and turned in to wood chips. Scanhugger deliver shredding technology to all of them. The size of the wood chip can be customized pending your needs.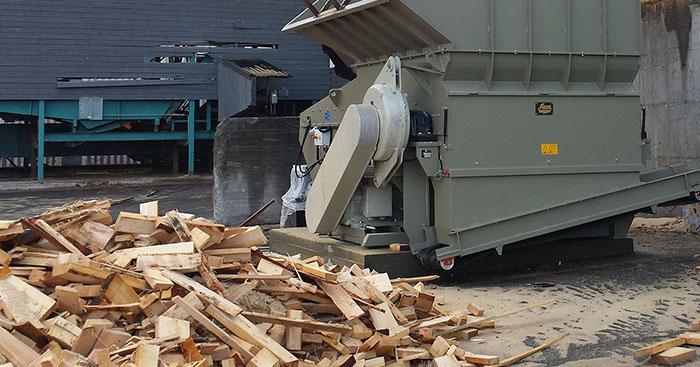 WOOD SCRAP RECYCLING
Scanhugger offers unique wood shredding machinery and solutions. Our machines minimize waste from timber manufacturing and turn it into an energy harnessing resource. Our solutions range from transportation and wood conveyors, shredder and chippers.
After the wood scrap has been shredded, the wood chips can be used to produce boiler fuel, animal bedding, mulch, and material for the production of particleboard or other composite materials, such as wood decking. In today's developing environmentally consciousness world, Scanhuggers shredding technology can be used to speed up the process of composting or to prepare the wood and other biomass for conversion to alternative fuels including cellulosic ethanol and other second-generation biofuels.
CLEAN WOOD FREE FROM FERROUS METALS
All our industrial wood waste shredders and chippers produce a very high quality granulate for the immediate use in wood chip heating systems or to produce briquettes. Metal parts such as nails, screws, clamps or metal fittings are no problem for the cutting system in the HL-series: The metal is shredded together with the waste wood and then removed by an additional overbandmagnet, tube magnet or drum separation system.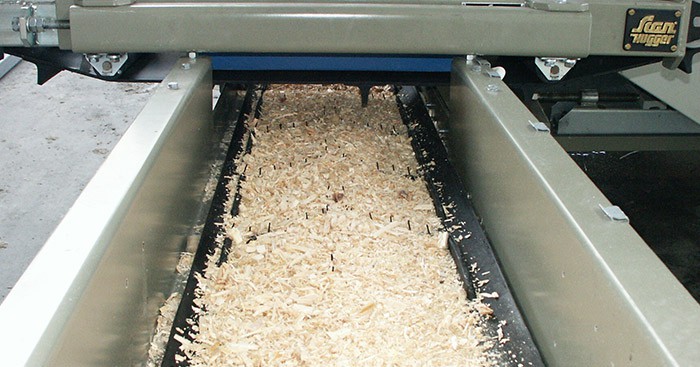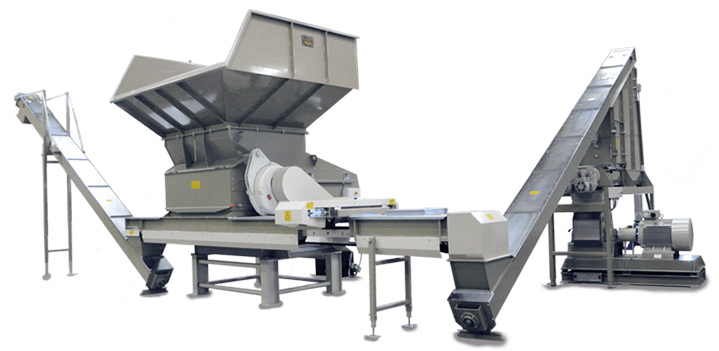 POWERFUL WOOD SHREDDERS
We build complete wood waste shredding solutions that stand the test of time. We have more than 40 years of experience in developing and manufacturing machinery related to wood waste reduction and utilization. Scanhugger is your partner in dealing with wood waste. Our equipment is installed and serviced in woodworking plants all over the world. Our line-up, coupled with a full range of options and auxiliary equipment enables us to build dependable turnkey wood waste utilization systems for day in, day out performance.