HT 45/45/2
The ideal chipper for efficient volume reduction
The horizontal shredder is available with two cutting systems. The standard rotor system is a solid, precision machined steel drum ideal for chipping solid wood slabs, edgings, and off-cuts to a defined chip size. The second rotor system is a solid steel drum with a precision mounting arrangement of four-sided knife blocks ideal for processing particleboard, MDF and plywood scrap.
Rotor Speed 900 RPM
Main Motor 30 – 55 kW
Chip Length 10 – 30 mm
Infeed speed 25 – 40 m/min.
Low maintenance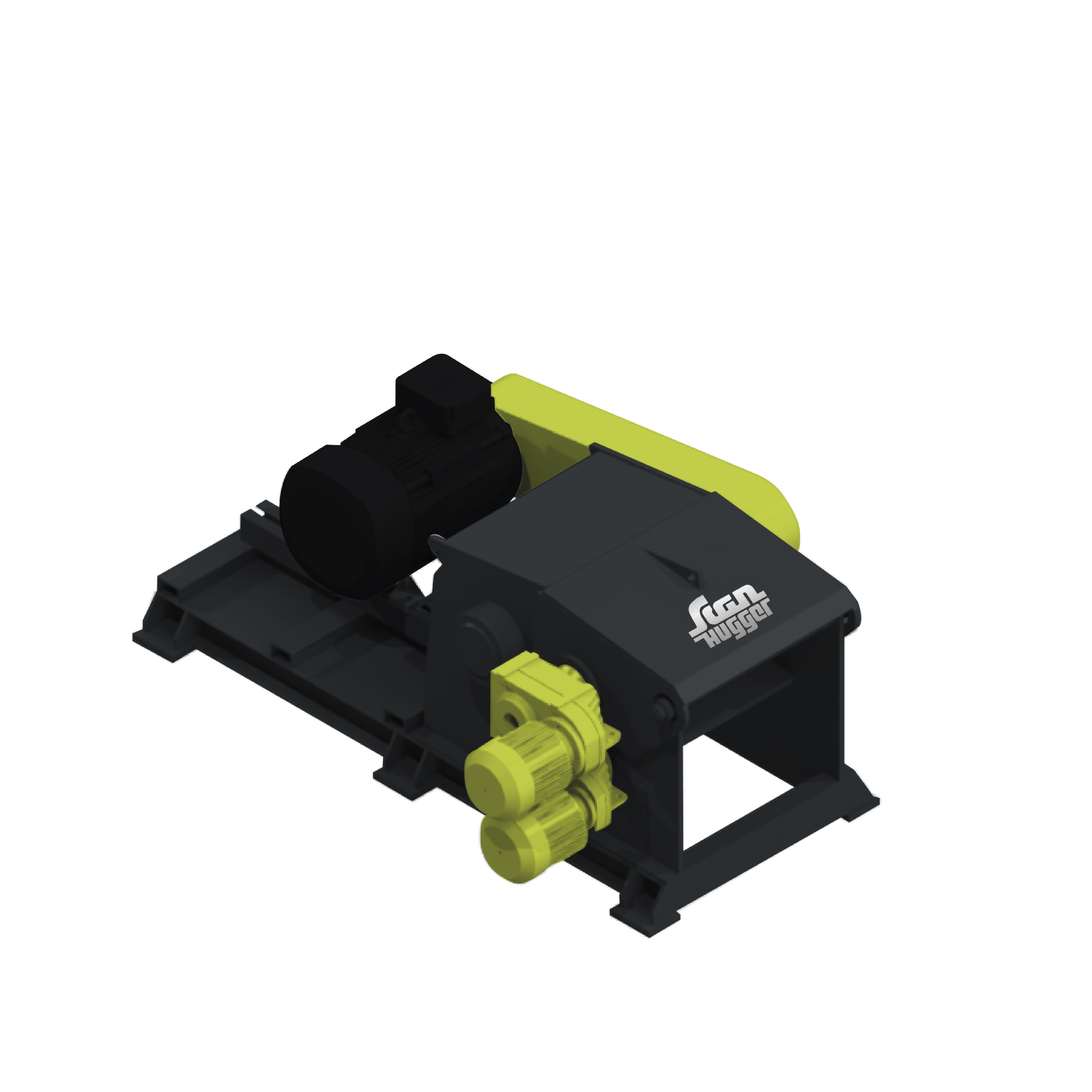 What distinguishes the HT 45/45/2 chipper
40 m/min.
Maximum infeed speed